I rolled out of bed this morning lamenting the fact that within a couple hours, I would be soaked as if I were hosed down and tired. In case it hasn't echoed enough through the halls of this hallowed blog I hate running in Florida in the summer!!!!!!!!!!!!!!!!!
Seriously, I bought some socks that were thicker than normal socks, more comfortable and absorbent. They're typically still wet the next day, and I run early in the morning. And that's just my socks.
Don't get me wrong–I like to run. But as the calendar creeps by, especially after all that happened last year, the heat just kicks my ass. Not my butt. Not my heinie. It kicks my ass.
So that said, when I can do DVDs or join a gym for ten bucks a month, why oh why am I subjecting myself to something I hate, something I dread?
Because this year, I can.
The run this morning was workout #107 since I started to keep track back in March. I don't number the workouts so I can be the male equivalent of the What's your excuse? woman. I number them because if I had Myalgic Encephalomyletis (ME)–Chronic Fatigue Syndrome–I could crash again any day. It happens a lot and if you crash a second time, you typically don't get to crash a third time.
So this morning was the 107th time I got to run without crashing since I started to keep track again in March. It was the 107th blessing bestowed upon me by the God I try real hard to love and honor.
Four months ago, I couldn't very far, certainly not in the heat. Six months ago, I had just come back to work full time. A year ago, I couldn't walk across the living room some days without stopping to rest.
I could be wrong on this, but I don't think God has a plan where He orchestrated my inexplicably getting sick, then inexplicably getting better. I think his plan was more to help me understand that I wasn't alone–I'm not alone–and that I'm not expected to be omnipotent. That's Someone Else's job.
Positive thinking isn't my strong suit. My thought processes run deep. They've been etched deep into my mind by decades of repetition–by self-fulfilling prophecies and the New York Jets.
So in terms of what I'm doing right now, it's not the running that's hard. After all, that's over in-at most so far, an hour and a half. It's the traveling outside those deep ruts of habit. It's forcing myself to think a different way. It's looking forward and not back. It's making me travel beyond what makes me comfortable into a new thought process that's daring and demanding and understanding that it's okay to fail.
It's believing the mediocre philosopher Don Draper, who said about failure, "You'll them them it didn't work out, because it didn't. And you'll tell them it the next thing will be better, because it always is."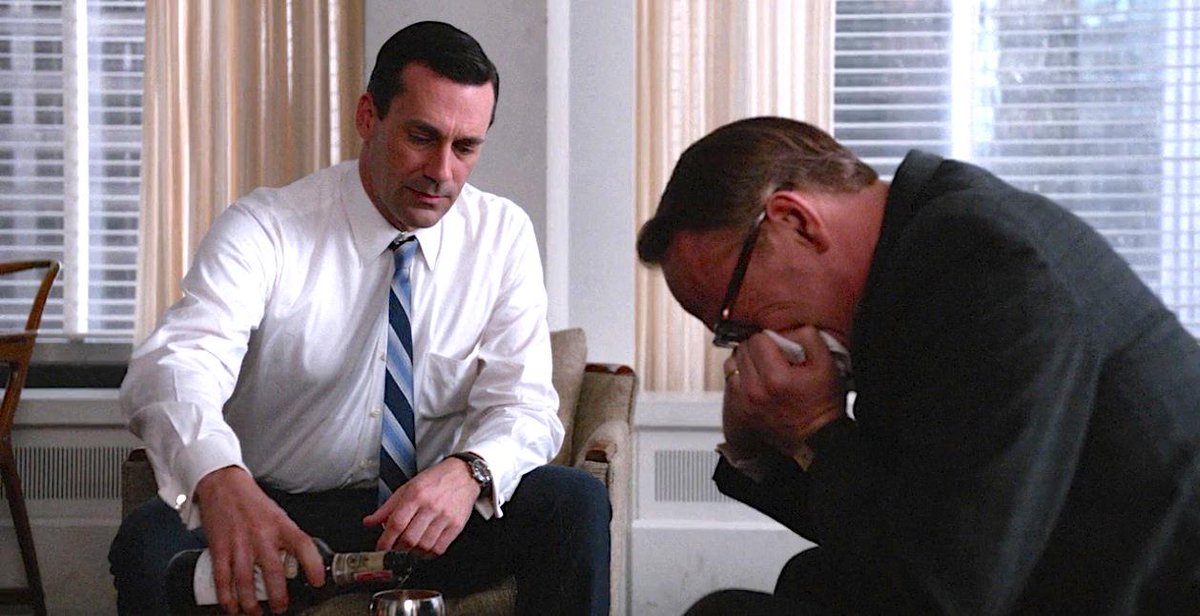 On Mad Men, the man who received that advice decided to hang himself.
And that's really the choice isn't it?
Giving up is easy. Looking forward, learning from the past, forgiving yourself for your supposed mountain of sins, and moving forward for your good and that of everyone around you, that's the hard work.
Way harder than running eight miles.