In the aftermath of Hurricane Harvey's landfall, megarich, megachurch prosperity-gospel pastor Joel Osteen made news because his church–a building that used to be the Houston Summit, home of the NBA's Houston Rockets–wasn't opened to house hurricane refugees. In my opinion, it was a fair criticism and Osteen eventually opened his NBA aren–err, church.
Then this meme showed up, calling out not just Osteen, but the massive hypocrisy of almost all Christian churches in Houston and, probably, by extension, across the country.
More than 19 of every 20 churches, out of greed, callousness, and hypocrisy, left their church doors shut while their neighbors lost everything including, in may cases, their lives. Damn them all to hell!!!!! Except…
Except most churches don't meet in former NBA arenas. Most aren't megachurches. Many have very few, if any, paid staff. Many pastors have full-time day jobs. Some churches don't even have a physical presence, instead renting space in high school gyms or even other churches.
The Catholic parish I used to attend, a pretty well-to-do parish, has a paid staff of maybe a dozen. And it's a big church. Were a similar storm to hit the Tampa area, it's a decent bet that even in a church that big and well-to-do, that most, even all, of the staff would have significant issues that would prevent them from rushing down to the church to open the doors to the needy–just like their neighbors' issues.
The people at most of the churches in Houston don't live in Joel Osteen's house. They don't have paid staff who can fix the house while they attend to other things. They don't drive $80,000 cars. They're a lot like you and me materially. Some aren't even at that level.
I try to be what Jesus would have me be. Far too often, I suck at it. I'm selfish, egotistical, greedy, and like leggings far more than I should. Based on Jesus' rules about things like anger and lust, I have broken every one of the Big Ten.  So whatever slings and arrows you cast at me are deserved.
Whatever my hypocrisies, were I to take care of my house and family first after a hurricane–then turn my attention to my friends or neighbors, then think about what I could do at the church to help…if I did these things, I think Jesus would be happy with my efforts. I don't think he would Gibbs slap me and say I need to also get down to the church.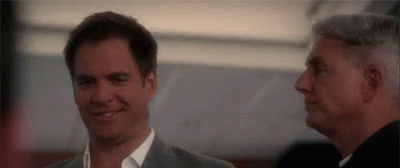 That's not a fair burden to place on most of the people referenced by this meme.